Image

The Son of Good Fortune & We Ride Upon Sticks
Amy Quan Barry, Anthony Doerr, and Lysley Tenorio, all former UW-Madison Writing Fellows, discuss their latest works in a wide-ranging conversation with UW-Madison Professor, Ron Kuka. Join the event at: https://www.crowdcast.io/e/wbf-son-of-good-fortune. Before the event begins, you will see a countdown and the event image. 
About The Son of Good Fortune: From award-winning author Lysley Tenorio, comes a big hearted debut novel following an undocumented Filipino son as he navigates his relationship with his mother, an uncertain future, and the place he calls home. Excel spends his days trying to seem like an unremarkable American teenager. When he's not working at The Pie Who Loved Me (a spy-themed pizza shop) or passing the time with his girlfriend Sab (occasionally in one of their town's seventeen cemeteries), he carefully avoids the spotlight. But Excel knows that his family is far from normal. His mother, Maxima, was once a Filipina B-movie action star who now makes her living scamming men online. The old man they live with is not his grandfather, but Maxima's lifelong martial arts trainer. And years ago, on Excel's tenth birthday, Maxima revealed a secret that he must keep forever. "We are 'TNT'—tago ng tago," she told him, "hiding and hiding." Excel is undocumented—and one accidental slip could uproot his entire life. Casting aside the paranoia and secrecy of his childhood, Excel takes a leap, joining Sab on a journey south to a ramshackle desert town called Hello City. Populated by drifters, old hippies, and washed-up techies—and existing outside the normal constructs of American society—Hello City offers Excel a chance to forge his own path for the first time. But after so many years of trying to be invisible, who does he want to become? And is it possible to put down roots in a country that has always considered you an outsider? Thrumming with energy and at once critical and hopeful, The Son of Good Fortune is a luminous story of a mother and son testing the strength of their bond to their country—and to each other.
About We Ride Upon Sticks: From the author of the widely acclaimed She Weeps Each Time You're Born, a comic tour de female force about a 1980s field hockey team. In the coastal town of Danvers, MA, home of the original 1692 witch trials, the 1989 Danvers Falcons will do anything to make it to the state finals — even if it means tapping into some devilishly dark powers. In chapters dense with '80s iconography–from Heathers to "big hair"–Quan Barry expertly weaves together the individual and collective journeys of this enchanted team as they storm their way to the championship. Helmed by good-girl captain Abby Putnam (a descendant of the infamous Salem accuser Ann Putnam) and her co-captain Jen Fiorenza, whose bleached blond "Claw" sees and knows all, the DHS Falcons prove to be wily, original, and bold, flaunting society's stale notions of femininity in order to find their glorious true selves through the crucible of team sport and, more importantly, friendship.
About All The Light We Cannot See: 
Set during World War II, All the Light We Cannot See interweaves the lives of a young, blind French girl, Marie-Laure, and an orphaned German boy, Werner, whose paths collide as they try to survive the physical and emotional destruction of the war. When the book opens, Marie-Laure lives with her father, the lockmaster at the Museum of Natural History, in an apartment in Paris. When she becomes blind he creates a miniature model of the neighborhood, so that she can learn every house, every street corner, first with her fingers and then with her feet. As the German occupation begins, they flee to Saint-Malo on the Brittany coast—carrying with them what might be the museum's most fabled and valuable diamond—and live with Marie-Laure's great-uncle in a tall, narrow house by the sea wall. In Germany, another world, Werner grows up an orphan with his beloved sister Jutta. A fascination with radios turns into a mastery of building and fixing the instruments, a talent that wins him a place at an elite and heinously brutal military academy for Hitler Youth, and then a special assignment to track the Resistance through their radios. Werner travels through the heart of Nazi Germany, to Russia, and finally to France, where his story converges with Marie-Laure's. Throughout the novel Doerr returns to the themes of light and time, nature and war, the courage and frailties of the human heart, to brilliant effect. Like Pat Barker's Regeneration or Michael Ondaatje's The English Patient, All The Light We Cannot See is a sweeping, stunningly ambitious and lushly-written novel that will catapult its author's name onto the short-lists of great novelists.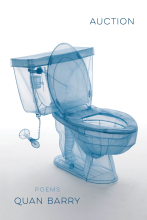 Quan Barry is the Lorraine Hansberry Professor of English at the University of Wisconsin–Madison. Born in Saigon and raised on Boston's north shore, Barry is the author of seven books of fiction and poetry, including the novel When I'm Gone, Look for Me in the East. She is one of a select group of writers to receive National Endowment for the Arts fellowships in both poetry and fiction. In 2021 her novel We Ride Upon Sticks was awarded the American Library Association's Alex Award.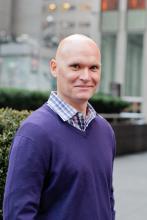 Anthony Doerr is the author of the Pulitzer Prize-winning novel All the Light We Cannot See. He is also the author of two story collections Memory Wall and The Shell Collector, the novel About Grace, and the memoir Four Seasons in Rome. He has won four O. Henry Prizes, the Rome Prize, the New York Public Library's Young Lions Award, the National Magazine Award for fiction, a Guggenheim Fellowship, and the Story Prize. Doerr lives in Boise, Idaho, with his wife and two sons.
Recent Book
All the Light We Cannot See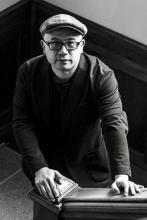 Lysley Tenorio is the author of the novel The Son of Good Fortune and the story collection Monstress, which was named a book of the year by the San Francisco Chronicle.
Recent Book
The Son of Good Fortune