Image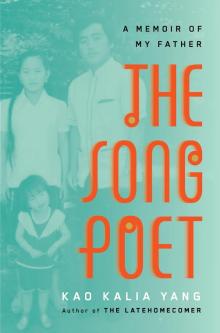 Community Rooms 301 & 302
In the Hmong tradition, the song poet is the keeper of the stories of his people: their history, tragedies, joys and losses; it is he who invokes the spirits and the homeland. The Song Poet introduces a young Bee, orphaned as a child, and we watch as he grows into his art—collecting the whispers and words of the people around him and giving them voice. His songs follow as he grows into manhood in a Laos ruined by war, as he is forced into a Thai refugee camp, and then into exile. They follow him all the way to a St. Paul housing project where crushing work and poverty, and the death of Bee's mother, eventually drive them away, though not before Bee has forged a better way for his children. In Yang's deft hands, The Song Poet is, at once, the story of a father's legacy—both the beauty of his poetry and the stories born in his children—as well as a profound look at the realities of the refugee experience, the before and the after.
 
Like Yang's earlier book, The Song Poet is a love story—of a daughter for her father, a father for his children, a people for their land, their traditions, and all that they have lost.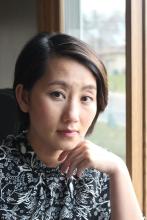 Kao Kalia Yang is a teacher, public speaker, and writer. Yang is the author of the award-winning book, The Latehomecomer: A Hmong Family Memoir  and the book, The Song Poet. She is a graduate of Carleton College and Columbia University's School of the Arts. Kao Kalia lives in Minneapolis, Minnesota with her family.
 
Kao Kalia Yang is a member of the Hmong ethnic minority. Born in Thailand's Ban Vinai Refugee Camp, Yang is now an American citizen.
Recent Book
The Song Poet