Image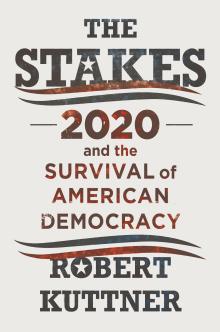 CANCELED - Due to unforeseen circumstances, Robert Kuttner is no longer able to appear on October 19th. We will be working to bring him back to Wisconsin in 2020.

In The Stakes, Kuttner takes stock of the damage done to our democracy so far, and what could happen in a second Trump term. He examines whether constitutional restraints against Trump's attacks on the norms of democracy are likely to hold. Exploring the roots of Trumpism, Kuttner exposes the errors of not only Republicans but also Democrats to combat an economy that was brutally turned against working families and primarily served elites. With the Democrats long having taken a centrist, corporate-beholden stance, neither of the two parties was credibly addressing broad public anxiety, and the support for the premise that government could solve national problems was at an all-time low.
As Democrats, and the entire nation, grapple with the dizzying array of candidates vying to take on Trump in 2020, Kuttner argues here that a progressive Democrat has a better chance than a centrist of winning the presidency in the current political environment. But it's not enough that Democrats beat Trump, Kuttner contends; they must win and govern as economic progressives. Only that stance will bridge potentially fatal schisms of race and identity, and rebuild an economy of broad prosperity. The Stakes will be the book to read ahead of the 2020 primaries. 

Presented in partnership with The Madison Institute and the American Constitution Society.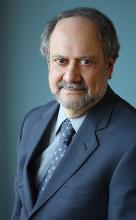 Robert Kuttner cofounder and coeditor of the American Prospect, is a former columnist for BusinessWeek, the Washington Post, and the Boston Globe. He holds the Ida and Meyer Kirstein Chair at Brandeis University, and lives in Boston.