Image
Presented in partnership with the University of Wisconsin Program in Creative Writing, this edition of Wisconsin Wednesdays features UW Alumnae Rowan Hisayo Buchanan for her new novel, Starling Days, and Leila Chatti for her new poetry collection, Deluge. 
Join the event at: https://www.crowdcast.io/e/starling-days--deluge. Before the event begins, you will see a countdown and the event image. 
About Starling Days: The moving new novel by the author of Harmless Like You, a New York Times Book Review Editors' Choice and NPR Great Read. On their first date, Mina told Oscar that she was bisexual, vegetarian, and on meds. He married her anyhow. A challenge to be met. She had low days, sure, but manageable. But now, maybe not so much . . . Mina is standing on the George Washington Bridge late at night, staring over the edge, when a patrol car drives up. She tries to convince the policeman she's not about to jump, but he doesn't believe her. Oscar is called to pick her up. With the idea of leaving New York for London—a place for Mina "to learn the floorplan of this sadness"—Oscar arranges a move. In London, Mina, a classicist, tries grappling with her mental health issues by making lists. Of women who survivied—Penelope, Psyche, Leda. Iphigenia, but only in one of the tellings. Of things that make her happy—enamel coffee cups. But what else? She at last finds a beam of light in Phoebe, and friendship and attraction blossom until Oscar and Mina's complicated love is tested. A gorgeously wrought novel, variously about love, mythology, mental illness, Japanese beer, and the times we need to seek out milder psychological climates, Rowan Hisayo Buchanan's Starling Days, written in exquisite prose rich with lightly ironic empathy, is a complex and compelling work of fiction by a singularly gifted young writer.
About Deluge: In her early twenties, Leila Chatti started bleeding and did not stop. Physicians referred to this bleeding as flooding. In the Qur'an, as in the Bible, the Flood was sent as punishment. The idea of disease as punishment drives this collection's themes of shame, illness, grief, and gender, transmuting religious narratives through the lens of a young Arab-American woman suffering a taboo female affliction. Deluge investigates the childhood roots of faith and desire alongside their present day enactments. Chatti's remarkably direct voice makes use of innovative poetic form to gaze unflinchingly at what she was taught to keep hidden. This powerful piece of life-writing depicts Chatti's journey from diagnosis to surgery and remission in meticulous chronology that binds body to spirit and advocates for the salvation of both. Chatti blends personal narrative, religious imagery, and medical terminology in a chronicle of illness, womanhood, and faith.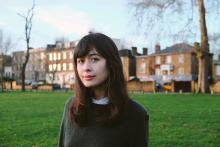 Rowan Hisayo Buchanan is a Japanese-British-Chinese-American writer. She has a BA from Columbia University, an MFA from the University of Wisconsin–Madison, and is currently working on a PhD at the University of East Anglia. She was the 2015 Margin Fellow at the Asian American Writers' Workshop.
Recent Book
Starling Days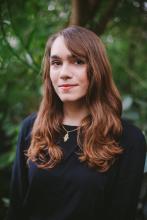 Leila Chatti is a Tunisian-American poet and author of Deluge and the chapbooks Ebb and Tunsiya/Amrikiya, the 2017 Editors' Selection from Bull City Press. Her honors include a Pushcart Prize, grants from the Barbara Deming Memorial Fund and the Helene Wurlitzer Foundation, and fellowships from the Fine Arts Work Center in Provincetown, the Wisconsin Institute for Creative Writing, and Cleveland State University, where she was the inaugural Anisfield-Wolf Fellow in Publishing and Writing.