Image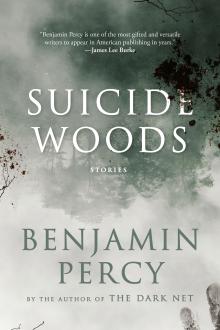 A potent brew of horror, crime, and weird happenings in the woods, Suicide Woods is Benjamin Percy's first story collection since his acclaimed Refresh, Refresh. Percy, whose recent work includes the werewolf novel Red Moon, the post-apocalyptic Lewis-and-Clark saga The Dead Lands, the paranormal/internet thriller The Dark Net, and the Green Arrow, Teen Titans, and James Bond comic book series, now brings his page-turning skills to these new stories, which have appeared everywhere from Esquire, VQR, and Ploughshares to McSweeney's, Orion, the Missouri Review, and more.
In story after story, Percy delivers haunting and chilling narratives that will have readers hanging on every word. A boy in his uncle's care falls through the ice on a pond and emerges in a frozen, uncanny state. A group of people in therapy for suicidal ideation undergoes a drastic session in the woods with fatal consequences. A body found on a train and a blood-soaked carpet in an empty house are clues to a puzzling crime in a small town. And in a pulse-quickening novella, thrill seekers on a mapping expedition into the "Bermuda Triangle" of remote Alaska are stranded on a sinister island that seems to want them dead. A master class in suspense and horror, Suicide Woods is a dark, inventive collection packed to the gills with eerie, can't-miss tales.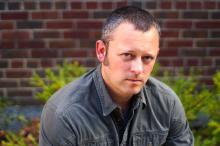 BENJAMIN PERCY has won a Whiting Award, a Plimpton Prize, two Pushcart Prizes, and a grant from the National Endowment for the Arts. He is the author of the novels The Dead Lands, Red Moon, and The Wilding, two story collections, and an essay collection, Thrill Me. He also writes the Green Arrow and Teen Titans series for DC Comics. He lives in Minnesota with his family.
Recent Book
Suicide Woods