Image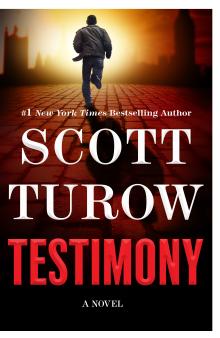 Bill ten Boom has walked out on everything he thought was important to him: his career, his wife, Kindle County, even his country. Still, when he is tapped to examine the disappearance of an entire Gypsy refugee camp – unsolved for ten years – he feels drawn to what will become the most elusive case of his career. In order to uncover what happened during the apocalyptic chaos after the Bosnian War, Boom must navigate a host of suspects ranging from Serb paramilitaries to organized crime gangs to the U.S. government, while also maneuvering among the alliances and treacheries of those connected to the case: Morgan Merriwell, a disgraced U.S. Major General; Ferko Rincic, the massacre's sole survivor; and Esma Czarni an alluring barrister with secrets to protect. As the story stretches across continents, Bill ten Boom finds himself based in a new country, far from home, starting over. As questions of responsibility, patriotism, and possible corruption within the U.S. Military converge, Boom's once quiet life is upended in both alarming and exciting ways. 
Complex and surprising, Testimony confirms once again why Scott Turow is known as the master of the legal thriller, and how his work has found fans like John Grisham, who said "Scott is still the best lawyer-novelist," Daniel Silva, who calls him, "The master of the courtroom drama," and Steven King, who said "I came away feeling amazed and fulfilled, as we only do when we read novelists at the height of their powers.
Thanks to the generosity of our sponsors, the first 75 people in line will receive a copy of Scott Turow's new novel, Testimony. Doors open to the event at 6 p.m., and seating starts at 6:30.
This special event is presented by:
Stafford Rosenbaum
Stonehouse Development
The Wisconsin Book Festival would like to give a special thanks the following organizations for their support of this event:
Andrew Clarkowski
Foley & Lardner
Godfrey Kahn
Habush, Habush & Rottier
Jackson Lewis
The Law Offices of William F. White
Stroud, Willink & Howard
Turke & Strauss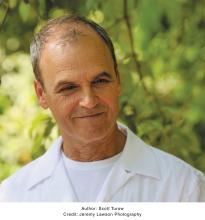 Scott Turow is the author of ten best-selling works of fiction including INNOCENT, PRESUMED INNOCENT and THE BURDEN OF PROOF, and two non-fiction books including ONE L, about his experience as a law student. His books have been translated into more than 40 languages, sold more than 30 million copies world-wide and have been adapted into a full length film and two television miniseries. He frequently contributes essays and op-ed pieces to publications such as the New York Times, Washington Post, Vanity Fair, The New Yorker, Playboy, and The Atlantic.