Image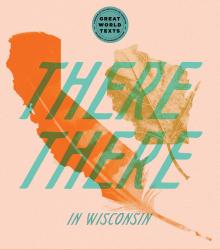 There There is a work of fiction. While a novel can help us to better understand culture, history, politics, and identity, no single piece of literature can bear the burden of representing an entire nation, culture, or people. As Tommy Orange makes clear through the twelve different "Urban Indian" perspectives that comprise There There, Native Americans are not a monolith. In the area now known as the United States, there exist 574 federally recognized Native tribes (and many more unrecognized tribes), with differing languages, traditions, religious and spiritual beliefs, and ways of life. This event will be moderated by Sasha Maria Suarez, Assistant Professor of History and American Indian Studies at UW-Madison.
There There in Wisconsin, an initiative of the Center for the Humanities at the University of Wisconsin-Madison, is additionally supported by the UW-Madison Libraries; the Evjue Foundation; the Wisconsin Book Festival; the Anonymous Fund of the University of Wisconsin-Madison; and the Departments of American Indian Studies, History, and English and Creative Writing.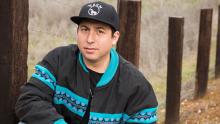 Tommy Orange is a 2014 MacDowell Fellow, a 2016 Writing by Writers Fellow, as well as a graduate of the MFA programat the Institute of American Indian Arts. He is an enrolled member of the Cheyenne and Arapaho Tribes of Oklahoma, and was born and raised in Oakland, California. He now lives in Angels Camp, California, with his wife and son.