Image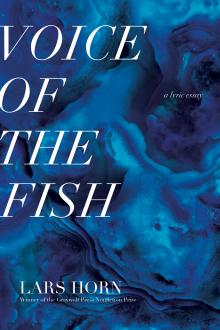 Lars Horn's Voice of the Fish, the latest Graywolf Press Nonfiction Prize winner, is an interwoven essay collection that explores the trans experience through themes of water, fish, and mythology, set against the backdrop of travels in Russia and a debilitating back injury that left Horn temporarily unable to speak. In Horn's adept hands, the collection takes shape as a unified book: short vignettes about fish, reliquaries, and antiquities serve as interludes between longer essays, knitting together a sinuous, wave-like form that flows across the book.
 
Horn swims through a range of subjects, roving across marine history, theology, questions of the body and gender, sexuality, transmasculinity, and illness. From Horn's upbringing with a mother who used them as a model in photos and art installations—memorably in a photography session in an ice bath with dead squid—to Horn's travels before they were out as trans, these essays are linked by a desire to interrogate liminal physicalities. Horn reexamines the oft-presumed uniformity of bodily experience, breaking down the implied singularity of "the body" as cultural and scientific object. The essays instead privilege ways of seeing and being that resist binaries, ways that falter, fracture, mutate. A sui generis work of nonfiction, Voice of the Fish blends the aquatic, mystical, and physical to reach a place beyond them all.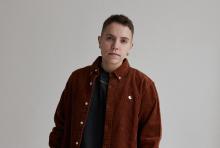 Lars Horn's first book, Voice of the Fish, won the 2020 Graywolf Nonfiction Prize and was an American Booksellers Association Indies Introduce Selection. The recipient of the Tin House Without Borders Residency and a Sewanee Writers' Conference scholarship, Horn's writing has appeared in The Rumpus, Literary Hub, Granta, the Virginia Quarterly Review, the Kenyon Review, and elsewhere. They split their time between Miami, Colorado, and the UK with their wife, the writer Jaquira Díaz.
Recent Book
Voice of the Fish