Image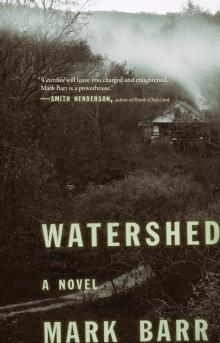 Amidst construction of a federal dam in rural Tennessee, Nathan, an engineer hiding from his past, meets Claire, a small-town housewife struggling to find her footing in the newly-electrified, job-hungry, post-Depression South.
As Nathan wrestles with the burdens of a secret guilt and tangled love, Claire struggles to balance motherhood and a newfound freedom that awakens ambitions and a sexuality she hadn't known she possessed. The arrival of electricity in the rural community, where prostitution and dog-fighting are commonplace, thrusts together modern and backcountry values. In an evocative feat of storytelling in the vein of Kent Haruf's Plainsong, and Ron Rash's Serena, Watershed delivers a gripping story of characters whose ambitions and yearnings threaten to overflow the banks of their time and place. As the townspeople embark on a biblical undertaking to harness elemental forces, Nathan and Claire are left to wonder what their lives will look like when the lights come on.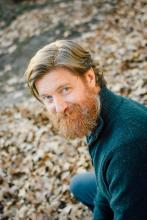 Mark Barr has been awarded fellowships from Blue Mountain Center, I-Park Artists Enclave, Jentel Arts, Kimmel Harding Nelson Center, Millay Colony, and Yaddo, and holds an M.F.A. from Texas State University. He lives with his wife and sons in Arkansas, where he develops software and bakes bread.