Image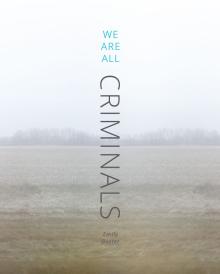 Emily Baxter, Founder and Executive Director of We Are All Criminals, and Corey Saffold, Madison Police Officer, discuss the state of the American criminal justice system. 
One in four people in the US has a criminal record; four in four have a criminal history. These are their stories. We Are All Criminals combines criminal justice statistics and statutes with compelling photography and first-person narrative to personalize the destruction caused by decades of mass criminalization, while leaving the reader with a sense of hope and inspiration to affect change. From the pediatrician who blew up a porta potty to the chiefs of police who burglarized a liquor store to the countless students who smoked and sold pot, this 288 page photo-packed book is filled with stories of people who got away with crimes--and parallel stories of people laboring under the stigma of a criminal record. It's an examination of criminality, privilege, punishment, and second chances. Woven throughout is incisive commentary on the havoc our carceral state has wreaked upon the nation, the disparate impact of our legal system on poor communities and communities of color, and the exploration of innumerable life barriers created by criminal and juvenile records.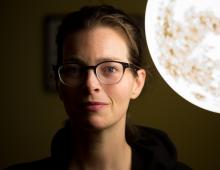 Emily Baxter is the founder and executive director of We Are All Criminals (WAAC). She has served as the director of advocacy and public policy at the Council on Crime and Justice in Minnesota, and as an assistant public defender at the Regional Native Public Defense Corporation. Emily is a former Fellow at the University of Minnesota Law School's Robina Institute of Criminal Law and Criminal Justice. She began developing WAAC through a Bush Fellowship in 2012. She now lives in Durham, North Carolina.
Recent Book
We Are All Criminals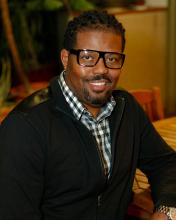 Officer Corey Saffold is a law enforcement professional in Madison, and is known in the community for his volunteerism and his work with youth of all ages and demographic backgrounds. In addition to his service throughout the city of Madison, Officer Saffold is entrusted by his superiors to do the sensitive work of policing in one of the city's larger public high schools as a School Liaison Officer. In his talk, Corey will discuss his experiences as a Black policeman in the wake of multiple, highly publicized killings of unarmed African-Americans by police officers.