Image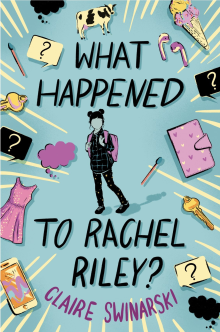 What Happened to Rachel Riley?
Anna Hunt may be the new girl at East Middle School, but she can already tell there's something off about her eighth-grade class. Rachel Riley, who just last year was one of the most popular girls in school, has become a social outcast. But no one, including Rachel Riley herself, will tell Anna why. As a die-hard podcast enthusiast, Anna knows there's always more to a story than meets the eye. So she decides to put her fact-seeking skills to the test and create her own podcast around the question that won't stop running through her head: What happened to Rachel Riley? With the entire eighth grade working against her, Anna dives headfirst into the evidence. Clue after clue, the mystery widens, painting an even more complex story than Anna could have anticipated. But there's one thing she's certain of: If you're going to ask a complicated question, you better be prepared for the fallout that may come with the answer.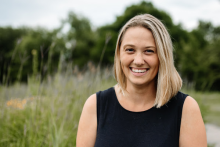 Claire Swinarski is the author of multiple books for both kids and adults, including the indie bestseller What Happened to Rachel Riley. Her writing has been featured in The Washington Post, Seventeen, Milwaukee Magazine, and many other publications. She lives in small town Wisconsin with her husband and three kids, where she writes books, wears babies, and wrangles bread dough.
Recent Book
What Happened to Rachel Riley?