Image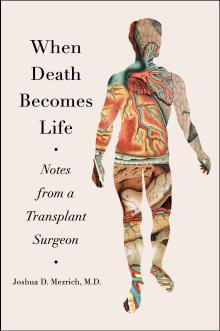 The miracle of organ transplants straddles the line between heartbreak and hope—one person's life extended through the tragedy of another's loss. Joshua D. Mezrich, a transplant surgeon at the University of Wisconsin, witnesses this complex miracle with everyday regularity, and in his eloquent and illuminating new book, When Death Becomes Life: Notes from a Transplant Surgeon this dedicated doctor and elegant writer weaves stories from his own awe-inspiring work into a history of the medical advances that have made the extension of many lives possible.
"Joshua Mezrich has performed the perfect core biopsy of transplantation—a clear and compelling account of the grueling daily work, the spell-binding history and the unsettling ethical issues that haunt this miraculous lifesaving treatment," says Pauline Chen, author of Final Exam: A Surgeon's Reflections on Mortality. "Mezrich's compassionate and honest voice, punctuated by a sharp and intelligent wit, render the enormous subject not just palatable but downright engrossing."
Mezrich brilliantly captures the urgency of his work, which can find him travelling through a storm in a small plane to a remote hospital where someone is dying from a gruesome accident, consoling an organ donor's survivors, and renewing the possibility of life in the intense environment of the operating room. As he recounts his experiences with great sensitivity and compassion, he also engages in the fascinating ethical and philosophical debates that he and his colleagues face: How much risk should a healthy person be allowed to take to save someone she loves? Should a patient suffering from alcoholism receive a healthy liver? What defines death, and what role did organ transplantation play in that definition?
Presented in partnership with the Wisconsin Science Festival.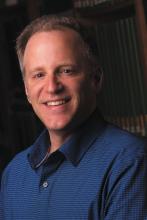 A graduate of Cornell Medical School, Joshua Mezrich, MD, is an associate professor of surgery in the division of multi-organ transplantation at the University of Wisconsin School of Medicine and Public Health.
Recent Book
When Death Becomes Life