Image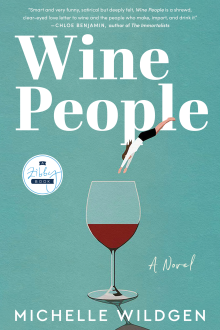 An intoxicating escape into the cutthroat world of wine and the complicated terrain of women's friendship.
Wren and Thessaly collide when they land coveted jobs at a glamorous NYC boutique wine importer. Hardworking, by-the-book Wren comes from a modest background and has everything to prove while Thessaly hails from a family of prestigious California growers―but she is plagued by self-doubt. Thrown together at work, where they're expected to have exquisite palates, endless tolerance for alcohol and socializing, and the ability to sell, they regard each other with suspicion.
It's only on an important European business trip―with everything on the line―that they unexpectedly forge an alliance that will change the course of their careers and personal lives.
With mouth-watering descriptions of food and wine, Wine People is an utterly entertaining page-turner that takes readers from Sonoma to Italy while exploring how close friends can both misjudge and uplift each other.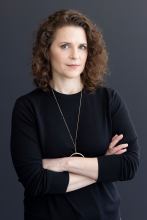 Michelle Wildgen's fourth novel will be published by Zibby Books in August 2023. Her first novel, You're Not You,  was adapted into a feature film starring Hilary Swank and Emmy Rossum. Her work has appeared in the New York Times Book Review and Modern Love, O Magazine, RealSimple.com, Best Food Writing, and elsewhere. A former executive editor with the award-winning literary journal Tin House, she is a freelance editor and creative writing teacher in Madison, Wis. Her featured novel is Wine People.