Image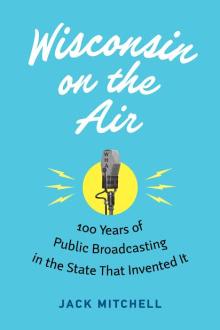 Community Rooms 301 & 302
Peek behind the microphones in this history of Wisconsin Public Radio. The new Wisconsin Historical Society Press broadcasting biography deftly maps the nation's 100-year public broadcasting journey, begun in 1917, by charting the transmissions and transitions of the Wisconsin broadcasters who invented and transformed the media.
 
Author Jack Mitchell, who developed National Public Radio's All Things Considered before becoming the head of Wisconsin Public Radio, centers this public broadcasting history around the implementation of the "Wisconsin Idea" philosophy that drove its development and still sets its course. Along the way, Mitchell introduces readers to the personalities and philosophies, funding challenges and legislation, and original programming and pioneering technology that gave us public broadcasting.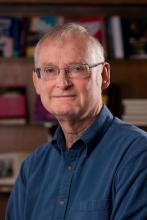 Jack Mitchell, PhD, led Wisconsin Public Radio from 1976 till 1997, initiating the transition from educational radio to WPR. Mitchell was the first employee of National Public Radio, where he was instrumental in developing the groundbreaking newsmagazine All Things Considered. He received the two highest honors in public radio, the Corporation for Public Broadcasting's Edward R. Murrow Award and the Edward Elson National Public Radio Distinguished Service Award. Mitchell joined the faculty of the UW–Madison School of Journalism and Mass Communication in 1998. He is the author of Listener Supported: The Culture and History of Public Radio.
Recent Book
Wisconsin On the Air