Image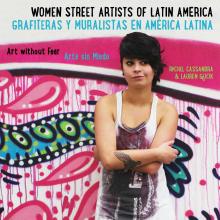 Women Street Artists of Latin America
Join the authors Lauren Gucik and Rachel Cassandra, as they share stories from their travels, read excerpts from interviews they conducted, and present portraits of women they met and their artwork.  Gucik and Cassandra will discuss artist practices, art as a tool for social change, and women's empowerment through the lens of women making street art in Latin America. Directly following the presentation, Gucik and Cassandra will teach simple stencil making. Stenciling is a popular form of guerilla art but it is also a fun and quick way to make art for the home or on clothing. Optional: Bring a t-shirt, tote bag or a wacky item like an old toaster or broken record, and we'll decorate them! Stencils, paper and fabric will be available for experimentation and to make take- home art. Younger participants can make stamps! 
 
About Women Street Artists of Latin America: In this groundbreaking, in-depth look at a rarely explored perspective of street art, more than twenty female artists from seven nations in Latin America discuss themes of social justice, artist process, community, visibility, feminism, and more. A bilingual edition packed with full-color photographs and interviews, this revealing exploration of contemporary street art includes work from Colombia, Peru, Panama, El Salvador, Nicaragua, Guatemala, and Mexico. Viva!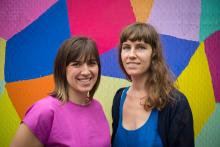 Lauren Gucik is an artist and community organizer living in Oakland, CA. She graduated with a degree in Theatre Arts from Indiana University. She has worked with the SF Mime Troupe, Brava Theatre, and Precita Eyes Mural Project as a children's art teacher. She is currently the Secretary of the Community Advisory Panel at KQED, the Bay Area's public media station and she organizes the Dia de Los Muertos Festival of Altars with the Marigold Project.
 
Recent Book
Women Street Artists of Latin America