Image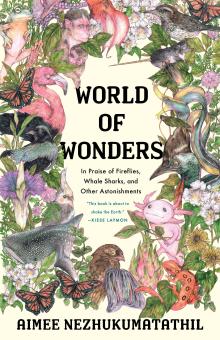 Presented in partnership with the University of Wisconsin Program in Creative Writing, this edition of Wisconsin Wednesdays features former UW Writing Fellow, Aimee Nezhukumatathil for her debut work of nonfiction--a collection of essays about the natural world, and the way its inhabitants can teach, support, and inspire us. Join the event at: https://www.crowdcast.io/e/wbf-world-of-wonders. Before the event begins, you will see a countdown and the event image. 
As a child, Nezhukumatathil called many places home: the grounds of a Kansas mental institution, where her Filipina mother was a doctor; the open skies and tall mountains of Arizona, where she hiked with her Indian father; and the chillier climes of western New York and Ohio. But no matter where she was transplanted--no matter how awkward the fit or forbidding the landscape--she was able to turn to our world's fierce and funny creatures for guidance. "What the peacock can do," she tells us, "is remind you of a home you will run away from and run back to all your life." The axolotl teaches us to smile, even in the face of unkindness; the touch-me-not plant shows us how to shake off unwanted advances; the narwhal demonstrates how to survive in hostile environments. Even in the strange and the unlovely, Nezhukumatathil finds beauty and kinship. For it is this way with wonder: it requires that we are curious enough to look past the distractions in order to fully appreciate the world's gifts. Warm, lyrical, and gorgeously illustrated by Fumi Nakamura, World of Wonders is a book of sustenance and joy.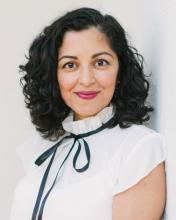 Aimee Nezhukumatathil is the author of World of Wonders, an illustrated essay collection from Milkweed Editions in September 2020, as well as of four books of poetry, including, most recently, Oceanic, winner of the Mississippi Institute of Arts and Letters Award. She serves as poetry faculty for the Writing Workshops in Greece and is professor of English and Creative Writing in the University of Mississippi's MFA program.
Recent Book
World of Wonders