Image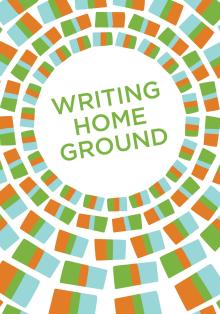 Robin Chapman, Catherine Jagoe, and Alison Townsend discuss capturing a sense of place in their writing. Books that evoke a strong "sense of place"—a deep knowledge of, and affection for, a particular location—are popular in our increasingly transient twenty-first century culture. Many people today live and work far away from what they once considered home. What are some of the consequences that place—or dis-placement—can have on our lives? How are we affected by our ancestral homes, the landscapes where we make our homes, or the places we encounter that we identify deeply with? 
Three prize-winning Wisconsin writers discuss ways to write about place, interspersed with readings from their new books of poetry and creative nonfiction. The panelists explore the effects of place and displacement on the creative self, especially in terms of imagination, memory, subject, and style, and offer examples from their writing. They describe how to capture formative experiences in place, as well as exploring the consequences of leaving home, emigrating, or relocating. They offer the audience an opportunity to write about place in a short writing exercise, including a handout of suggestions to spur further writing.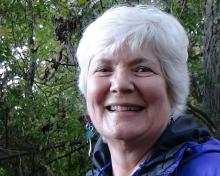 Robin Chapman's book Six True Things is her ninth book of poetry. Her work has received two Posner Poetry Awards, the Wisconsin Library Association's Outstanding Book Award, the Cider Press Review Editor's Book Award, Appalachia's 2010 Poetry Prize and appeared recently on the Writer's Almanac. A Professor Emerita of the University of Wisconsin-Madison, she teaches annual writing workshops at The Clearing and Björklunden in Door County. She is a fellow of the Wisconsin Academy of Sciences, Arts, and Letters.
Recent Book
Six True Things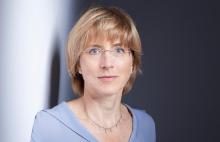 Catherine Jagoe's book Bloodroot won the 2016 Settlement House American Poetry Prize and the Council for Wisconsin Writers 2016 Edna Meudt Poetry Book Award, judged by New York poet Patricia Smith, author of Blood Dazzler. Smith writes that "Catherine Jagoe's poems, unreeling like snippets of cinema, more than satisfy my craving for story—her rhythms span two worlds—and those stories—those stories, arresting and achingly familiar—teach me to relish my role as witness." Bloodroot was selected as an Outstanding Work of Poetry by the Wisconsin Library Association's 2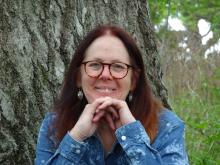 Alison Townsend is the author of two books of poetry, The Blue Dress and Persephone in America, which won the Crab Orchard Open Poetry Competition. Her poetry and nonfiction appear in numerous journals, including The Southern Review, The Kenyon Review, Parabola, and Under the Sun, and have been recognized in Best American Poetry, The Pushcart Prize, and Best American Essays 2020. Her many awards include the 2020 Rattle Poetry Prize.
Recent Book
The Green Hour