Image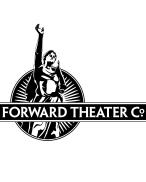 Forward Theater Company is a not-for-profit professional theater company founded to  provide exceptional theater experiences for area audiences and give professional actors, designers, and directors an artistic home.
It was also founded in order to create jobs for many of the talented actors, designers, technicians, directors, and other theater artists who live in this area. Our work not only supports Wisconsin playwrights, it provides hands-on experience for students in area college theater programs.
Madison and its surrounding communities have always been supportive of the arts in many forms — theater, music, dance and visual arts presented by amateur, semi-professional, and professional organizations. Forward Theater Company is proud be a resident organization in the beautiful Overture Center for the Arts, providing opportunities for artists and audiences to explore great dramas and provoke conversations about the issues that matter the most.
Recent Book
Sons Of The Prophet