Image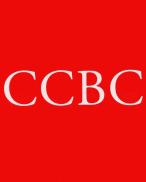 The CCBC is a noncirculating examination, study, and research library for Wisconsin school and public librarians, teachers, early childhood care providers, university students, and others interested in children's and young adult literature, and administers the statewide Read On Wisconsin literacy program. The CCBC is part of the University of Wisconsin-Madison (UW) School of Education (SoE), and receives additional support from the Wisconsin Department of Public Instruction (DPI).
 
This active organization with over 700 members sponsors programs to develop public appreciation for children's literature and provides funds for many projects at the Cooperative Children's Book Center. Anyone interested in children's and young adult literature is welcome to join.
 
The Friends publisher a newsletter three times a year that provides information on current Friends activities as well as what is happening at the CCBC. Frequently, the Friends newsletter includes original "Meet the Experts" interviews with authors, illustrators, and children's and young adult literature specialists, as well as occasional newsletter extras.