Image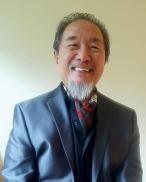 On Broadway, Randall Duk Kim has performed in The King and I, Golden Child, and Flower Drum Song. In a career spanning nearly fifty years, he has appeared on stage with the New York Shakespeare Festival in The Jungle of Cities, The Tempest, Pericles and Cymbeline; the American Place Theatre in The Chickencoop Chinaman, The Karl Marx Play, The Year of the Dragon and Nourish the Beast; the Jewish Repertory Theatre in A Majority of One; the Champlain Shakespeare Festival in The Taming of the Shrew, Julius Caesar, As You Like It, Titus Andronicus, The Merry Wives of Windsor, Romeo and Juliet, A Midsummer Night's Dream and Richard III; the American Conservatory Theatre in King Richard III, Street Scene, The Taming of the Shrew, The Three Penny Opera, Marco Millions and When We Are Married; the Guthrie Theatre in The Pretenders, Teibele and Her Demon, Hamlet and The Marriage; the Singapore Repertory Theatre in Golden Child and ART.
 
In 1979 with Anne Occhiogrosso and Charles Bright, he co-founded American Players Theater in Wisconsin, serving as Artistic Director and playing such Shakespearean roles as Puck, Titus Andronicus, Petruchio, King John, Friar Laurence, Shylock, Brutus, Malvolio, Falstaff, Prospero, Hamlet and King Lear, as well as Marlowe's Tamburlaine the Great, Chekhov's Ivanov, Sophocles' Oedipus Rex, Ibsen's An Enemy of the People and Moliere's Tartuffe.
 
Very early in his career, Mr. Kim did one film and a few episodes on the television series Hawaii Five-O, but most of such work has only come within the last 20 years: television credits include Nourish the Beast, Prisoners in Time, The Lost Empire, 100 Centre Street, Thief, New Amsterdam, Cashmere Mafia, Fringe, Elementary and Person of Interest; film credits include General Alak in Anna and the King, The Keymaker in Matrix Reloaded, Doctor Crab in Memoirs of a Geisha, Grampa Gohan in Dragonball Evolution, The Tattoo Master in Ninja Assassin and Master Oogway in the animated franchise Kung Fu Panda. Mr. Kim is a recipient of an OBIE for "Sustained Excellence of Performance."