Image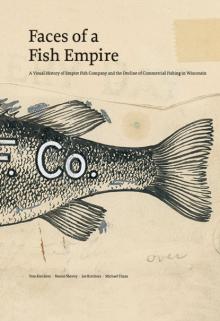 In April of 2016, photographer and curator Naomi Shersty attended the funeral of Tom Kutchera, former owner of Empire Fish Company and amateur photographer. She discovered two albums of portraits by Tom, taken between the 1960s and '80s, that captured Empire Fish's workers who supplied fish to Milwaukee's many fish fries and restaurants. That discovery led her to turn these portraits of a "work family" into a photo exhibit. And now, Tom's sons, Joe and Andrew, have turned the exhibit, photos, and a manuscript that Tom left behind into a book – Faces of a Fish Empire – that tell the story behind their father's portraits as well as the decline of commercial fishing on Lake Michigan.
This visual history of Empire Fish and commercial fishing exhibit tell a larger story beyond a single company. It captures the anthropological changes of Milwaukee: its culture, food, religion, and demographics. On a larger scale, it embodies the incredible changes in technology (freezers, transportation, and computers) and the transformation in our relationship to Lake Michigan and the Great Lakes.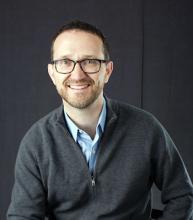 Joe Kutchera is a digital marketing and content advisor. He is founder and managing partner of Latino Link Advisors where he develops content strategies for social media, oftentimes with an emphasis in reaching the Hispanic/Latin American markets. Joe is the author of three books including Faces of a Fish Empire, E-X-I-T-O: Su estrategia de marketing digital en 5 pasos, and Latino Link: Building Brands Online with Hispanic Communities and Content. Joe writes for The Huffington Post and previously contributed to Fox News Latino, MediaPost and iMediaConnection.
Recent Book
Faces of a Fish Empire