Image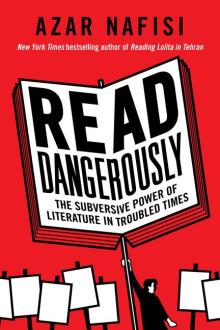 ***Azar Nafisi is no longer able to travel for this event. We have moved this event to the Wisconsin Book Festival Crowdcast channel. Please join the event at: https://www.crowdcast.io/e/wbf-read-dangerously***
What is the role of literature in an era when one political party wages continual war on writers and the press? What is the connection between political strife in our daily lives, and the way we meet our enemies on the page in fiction? How can literature, through its free exchange, affect politics?
In this galvanizing guide to literature as resistance, Nafisi seeks to answer these questions. Drawing on her experiences as a woman and voracious reader living in the Islamic Republic of Iran, her life as an immigrant in the United States, and her role as literature professor in both countries, she crafts an argument for why, in a genuine democracy, we must engage with the enemy, and how literature can be a vehicle for doing so. Structured as a series of letters to her father, who taught her as a child about how literature can rescue us in times of trauma, Nafisi explores the most probing questions of our time through the works of Toni Morrison, Salman Rushdie, James Baldwin, Margaret Atwood, and more. 
Azar Nafisi is the 2022 Cheryl Rosen Weston Memorial Lecturer. Copies of Read Dangerously will be distributed for free to all attendees. The event is free and open to the public.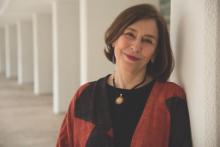 Azar Nafisi is the author of the multi-award-winning New York Times bestseller Reading Lolita in Tehran, as well as Things I've Been Silent About, and The Republic of Imagination. Formerly a Fellow at Johns Hopkins University's Foreign Policy Institute, she has taught at Oxford and several universities in Tehran, and she is currently Centennial Fellow at Georgetown University's Walsh School of Foreign Service. Nafisi has written for publications that include The New York Times, The Washington Post, The New Republic, and The Wall Street Journal. She lives in Washington, D.C.
Azar Nafisi is a Visiting Professor and the executive director of Cultural Conversations at the Foreign Policy Institute of Johns Hopkins University's School of Advanced International Studies in Washington, DC, where she is a professor of aesthetics, culture, and literature, and teaches courses on the relation between culture and politics.  Azar Nafisi held a fellowship at Oxford University, teaching and conducting a series of lectures on culture and the important role of Western literature and culture in Iran after the revolution in 1979. She taught at the University of Tehran, the Free Islamic University, and Allameh Tabatabai before her return to the United States in 1997 – earning national respect and international recognition for advocating on behalf of Iran's intellectuals, youth, and especially young women. In 1981, she was expelled from the University of Tehran for refusing to wear the mandatory Islamic veil and did not resume teaching until 1987.
Recent Book
Read Dangerously