Image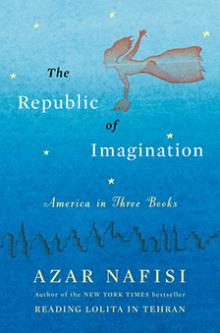 The Republic of Imagination: America in Three Books
Community Rooms 301 & 302
Ten years ago, Azar Nafisi electrified readers with her million-copy bestseller, Reading Lolita in Tehran, which told the story of how, against the backdrop of morality squads and executions, she taught The Great Gatsby and other classics to her eager students in Iran. In this exhilarating followup, Nafisi has written the book her fans have been waiting for: an impassioned, beguiling, and utterly original tribute to the vital importance of fiction in a democratic society. What Reading Lolita in Tehran was for Iran, The Republic of Imagination is for America.
 
Taking her cue from a challenge thrown to her in Seattle, where a skeptical reader told her that Americans don't care about books the way they did back in Iran, she energetically responds to those who say fiction has nothing to teach us. Blending memoir and polemic with close readings of her favorite American novels—The Adventures of Huckleberry Finn, Babbitt, and The Heart Is a Lonely Hunter, among others—she invites us to join her as citizens of her "Republic of Imagination," a country where the villains are conformity and orthodoxy and the only passport to entry is a free mind and a willingness to dream.
 
Presented in partnership with the UW-Madison Center for the Humanities.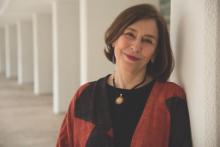 Azar Nafisi is the author of the multi-award-winning New York Times bestseller Reading Lolita in Tehran, as well as Things I've Been Silent About, and The Republic of Imagination. Formerly a Fellow at Johns Hopkins University's Foreign Policy Institute, she has taught at Oxford and several universities in Tehran, and she is currently Centennial Fellow at Georgetown University's Walsh School of Foreign Service. Nafisi has written for publications that include The New York Times, The Washington Post, The New Republic, and The Wall Street Journal. She lives in Washington, D.C.
Azar Nafisi is a Visiting Professor and the executive director of Cultural Conversations at the Foreign Policy Institute of Johns Hopkins University's School of Advanced International Studies in Washington, DC, where she is a professor of aesthetics, culture, and literature, and teaches courses on the relation between culture and politics.  Azar Nafisi held a fellowship at Oxford University, teaching and conducting a series of lectures on culture and the important role of Western literature and culture in Iran after the revolution in 1979. She taught at the University of Tehran, the Free Islamic University, and Allameh Tabatabai before her return to the United States in 1997 – earning national respect and international recognition for advocating on behalf of Iran's intellectuals, youth, and especially young women. In 1981, she was expelled from the University of Tehran for refusing to wear the mandatory Islamic veil and did not resume teaching until 1987.
Recent Book
Read Dangerously