Image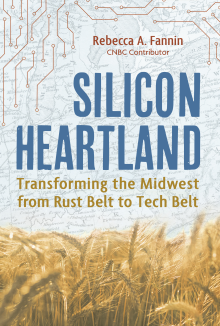 Presented in partnership with the Wisconsin Science Festival.
In this essential look at the regrowth of the American Midwest, tech journalist Rebecca A. Fannin chronicles her return to America's heartland, revealing the dramatic entrepreneurial comeback that is transforming the Rust Belt into the Tech Belt. 
Change is sweeping across the American heartland. For too long ignored as "flyover country," the once-mighty Midwest is experiencing a quiet but compelling revolution powered by savvy venture capital, high-tech innovation, entrepreneurial boldness, and good old American moxie. What has been known as the Rust Belt is now developing the shine of a tech belt. The former pinnacle of the US economy is making a comeback, which bodes well not only for the heartland but for our economy and morale nationwide. 
Rebecca A. Fannin explores this twenty-first century transformation from the inside. And she does it the old-fashioned way—by putting hard miles on her Honda Element and visiting women and men from Flint, Michigan, to Huntington, West Virginia, who are planning, financing, and building this latest version of the American Dream. A heartlander herself, Fannin brings readers on an investigative tour that starts in her hometown of Lancaster, Ohio, and takes in six states, dozens of cities, and hundreds of enterprises. 
Silicon Heartland tells the story of a comeback with personal stories of some of the remarkable people Rebecca meets who are restoring the region's vibrancy and prosperity with a social and economic turnaround that is diverse, contemporary, and solidly realized. What Rebecca discovered on the way—about America, about her family, about herself—is surprising and inspiring and makes her book timely documentation about a reviving economy and also a moving reminder of the importance of family and heritage.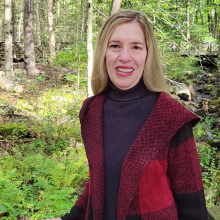 Rebecca A. Fannin is a journalist, author, and a media entrepreneur who has covered global innovation for more than 20 years. She grew up in the Ohio heartland and graduated from Ohio University. She began her career at the Dayton Journal Herald. Then from a reporter's cubicle at Crain Communications in Manhattan to the hottest dotcom magazine, Red Herring, in San Francisco, she ventured to Beijing and Shanghai, and became one of the first American journalists to document China's entrepreneurial rise. 
Inspired by the tech founders she interviewed, she formed Silicon Dragon Ventures as her own media and events group. During Covid she added an online show featuring venture capitalists. She became a regular contributor to CNBC, and her articles also have appeared in Harvard Business Review, Inc., Fast Company, and Forbes. 
Rebecca's forward-looking books Silicon Dragon, Startup Asia, and Tech Titans of China, launched her as a commentator and public speaker. A guest on BBC, Bloomberg, Fox News, and NPR, and a quoted expert in the New York Times, she also has spoken at the Brookings Institution, Asia Society, and many universities including Harvard, Yale, and Oxford. 
Recent Book
Silicon Heartland