Image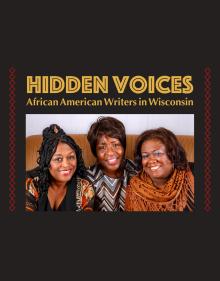 Three Madison-area African American writers, poet Fabu, novelist Sherry Lucille, and playwright and novelist Catrina Sparkman, discuss their poetry and prose in relation to the work of three African American literary giants who also lived and worked in the Madison area during the 20th century: novelist Jean Toomer, playwright Lorraine Hansberry, and poet Sarah Webster Fabio. Experience poetry, prose, and drama that sheds light on what it means to be African American in Wisconsin today, yesterday, and tomorrow through a multimedia presentation about the work and lives of these literary artists and their interpretations of race in Wisconsin. Learn more and find other program dates at Beyond the Page.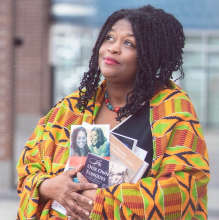 Fabu Phillis Carter, is an artist professionally known as Poet Fabu in Madison, Wisconsin. She is a poet, columnist, storyteller, and teaching artist who writes to encourage, inspire and remind.  Selected as the first African American to become a Madison Poet Laureate (2008-2012), she continues to share the Black experience living in the South, the Midwest and in Africa. She served as poetry editor for Umoja Magazine and Madison Magazine. In 2019, she was poetry
editor for the Wisconsin Fellowship of Poets annual edition. She currently serves as poetry editor for the Capitol City Hues and is a culture columnist for the Cap Times newspaper. Dr. Fabu Carter has a PhD from the University of Nairobi, the African Women's Center. She was recently selected as a Commissioner for the Madison Arts Commission. Also in 2021, she is co- hosting Poetry for Life, a telephone poetry session every Thursday with Poet Gary Glazner. In
2022 that has become the in-person Poetry and Arts Café held on the first Tuesday of each month at the UW South Madison Partnership Office.
Fabu is the author of seven books of poetry, Poems, Dreams and Roses, In Our Own Tongue, Journey to Wisconsin:  African American Life in Haiku, Love Poems. Journey to Wisconsin…won an Outstanding Achievement in Poetry award by the Wisconsin Library Association and the last three are on Mary Lou Williams, jazz genius. They are Remember Me: Mary Lou Williams in Poetry, Sacred Mary Lou and a Mary Lou Williams Coloring book. She is a Pushcart nominee in poetry with poems in Rosebud, PMS, Callaloo and the Wisconsin Academy of Science, Arts and Letters.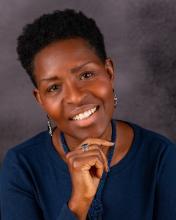 Sherry Lucille is a Motivational Speaker, Life Coach, and Author. As founder of Inspiring Destiny, she seeks to help people to unlock their hidden potential and to live life brilliantly. Her published works include the Love Trilogy: Love Changes, Love Dreams, and Love Promises. All three novels are set in Chicago circa 1969 and deal with interracial romance.

In 2022, she completed Falling, which she dubs her first Black on Black Love Story. When two vastly different world views collide in a small Tennessee town and secrets become unearthed, the playboy and the practical girl have to decide if their budding relationship is too high a price to pay.

As a celebrated and award-winning retired school counselor for almost thirty years, and having been a foundational teacher for children and youth in Christian education and a Dance Director, Sherry believes she brings a wide range of knowledge, experience, and encouragement to her writing and every endeavor. She loves people interactions and sharing stories with those she encounters.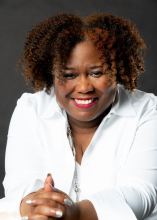 Catrina J. Sparkman has carved out a successful career niche as a grassroots theater artist and authorpreneur of several works of fiction and non-fiction. Including such titles as Doing Business With God, Passing Through Water, Opening the Floodgates, and the Fire this Time just to name a few.
Catrina is a graduate of the University of Wisconsin Madison with a Bachelor of Arts in English, Creative Writing, and a Masters in African American Studies. Catrina is a woman artist who wears many hats. An instructor of Theatre and Drama, a content creator, workshop trainer, public speaker, publisher, book coach,
and creative consultant for various national and international organizations.
Catrina is the owner of the Creator's Cottage, a maker studio space for artists and writers located in Madison, Wi. Catrina is also the founder and CEO of The Ironer's Press Ministries, a non-profit that serves the needs of women and children of color in Wisconsin through the use of social action theater, publishing and the creative arts. 
Recent Book
Flight of the Blackbird