Image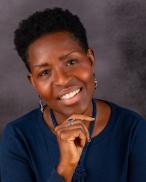 Sherry Lucille is a Motivational Speaker, Life Coach, and Author. As founder of Inspiring Destiny, she seeks to help people to unlock their hidden potential and to live life brilliantly. Her published works include the Love Trilogy: Love Changes, Love Dreams, and Love Promises. All three novels are set in Chicago circa 1969 and deal with interracial romance.

In 2022, she completed Falling, which she dubs her first Black on Black Love Story. When two vastly different world views collide in a small Tennessee town and secrets become unearthed, the playboy and the practical girl have to decide if their budding relationship is too high a price to pay.

As a celebrated and award-winning retired school counselor for almost thirty years, and having been a foundational teacher for children and youth in Christian education and a Dance Director, Sherry believes she brings a wide range of knowledge, experience, and encouragement to her writing and every endeavor. She loves people interactions and sharing stories with those she encounters.