Image

Book Launch of new works by authors Fabu, Sherry Lucille, and Catrina J. Sparkman.
About We Eat to Remember: Soul Food Poetry:
We Eat to Remember: Soul Food Poetry is a book about the history, culture and joy connected to the foods Black people eat, why we eat specific foods and also the ways we eat them as well. This book of poetry goes back to our food narratives that started in Africa, continued through the slave experience in America and are vibrant and present today.
About Falling: 
All of his adult life, Jasper Johnson has gotten exactly what he wants, which explains why his beloved benefactor's request is unexpected and irritating. It's 1970 and this flashy playboy extraordinaire has the world by its tail; and, what he wants now is more, more, more. In a shocking reversal, his indulgent benefactor pulls him from cavorting across Europe and Africa and instead, ties his future to attaining a college degree—once and for all. No graduation. No funds. No future.
Escaping the dreary existence of her Chicago home, Karen Stone heads for Tennessee. . Young, resolved, and beloved, Karen is beckoned here by a promise of a higher calling. In less than a year at Longview Nursing Home, she is known for being a passionate, clever, and resourceful young woman. And despite her new focus, Karen continues to attract the attention of more than one handsome young man. So, when Jasper Johnson appears on the scene with his alluring eyes and wily charm, she is uniquely unmoved. 
Jasper Johnson, who's not used to being ignored, pursues the elusive Miss Stone. His constant machinations bring him and Karen into an unlikely union. While Karen deliberates their future, or lack thereof, she faces a trauma sent to destroy the very essence of who she is. Too hurt to persevere, she flees to her childhood home: hoping to restore the security which was so violently wrenched from her. Following Karen, Jasper reunites with his Chicago family. While there, he discovers that his past demands a reckoning; Karen's love comes at a great price; and, if he's not careful, he could face a devastation of his own.Warring with their pasts and present, Karen and Jasper are indeed "falling." Hurtling to the earth below, will they be shattered: or find the love strong enough to pull the pieces together?
About Flight of the Blackbird: 
THEN 
Mike Dutton, AKA, The Man of Steel, former star player of the Houston Rockets, has loved his childhood sweetheart, Tonya, his entire life. The plan was always to marry her. But after college he went to the pros, and she had an encounter with Jesus that changed her life. What Tonya wants most in the world is to live happily ever after with the man of her dreams. All he has to do is grant her one tiny request. Answer the call of God. Mike will do anything in the world for Tonya. Except that. So, what's a girl to do when she believes God has called her to marry a minister and her knight in shining armor isn't trying to be that? Break things off for good and pull a disappearing act. 
NOW 
Fresh on the heels of a breakup with a mega preacher, Tonya returns to Houston for a new job at an elite private school. All she wants to do now is, lick her wounds, stack her coins, and get the heck out of Houston before Michael Dutton or anyone connected with Him learns of her return. But the baby that Bella returned with after Hurricane Katrina, is now a five-year-old spitfire named Serenity Keys. She's got a temper that rivals her father, Bad Boy Joshua Keys, and — unbeknownst to Tonya, the job she has taken is at Serenity's school. When Serenity gets sent to the office after a fight, Uncle Mike comes to pick her up. He wants a word with the new child development specialist. Now, pulling a disappearing act this time around won't be as simple as Tonya thought. The Flight of the Blackbird Part I ends on a cliffhanger and is a love story told in two parts.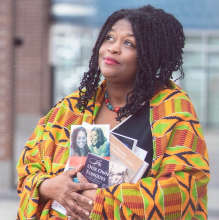 Fabu Phillis Carter, is an artist professionally known as Poet Fabu in Madison, Wisconsin. She is a poet, columnist, storyteller, and teaching artist who writes to encourage, inspire and remind.  Selected as the first African American to become a Madison Poet Laureate (2008-2012), she continues to share the Black experience living in the South, the Midwest and in Africa. She served as poetry editor for Umoja Magazine and Madison Magazine. In 2019, she was poetry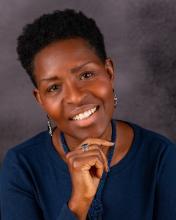 Sherry Lucille is a Motivational Speaker, Life Coach, and Author. As founder of Inspiring Destiny, she seeks to help people to unlock their hidden potential and to live life brilliantly. Her published works include the Love Trilogy: Love Changes, Love Dreams, and Love Promises. All three novels are set in Chicago circa 1969 and deal with interracial romance.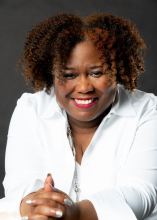 Catrina J. Sparkman has carved out a successful career niche as a grassroots theater artist and authorpreneur of several works of fiction and non-fiction. Including such titles as Doing Business With God, Passing Through Water, Opening the Floodgates, and the Fire this Time just to name a few.
Recent Book
Flight of the Blackbird